October 18th, 2009 by Emmie
So, I admit it, I'm a great big geek when it comes to oldschool video games, and I'd quite like my desktop to show that, so I set about making these – Free Space Invaders Desktop Backgrounds for your own personal use.
You get a choice of 3 colours: green, pink or blue. Shiny, huh?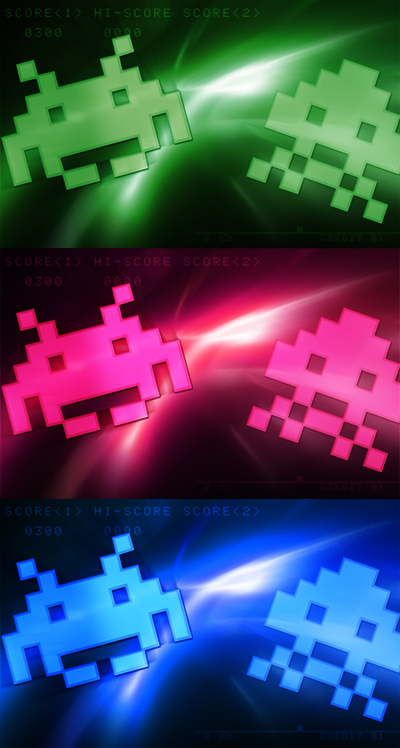 The only current resolution available is for the 20inch wide screen iMac (1680×1050), but if you're resolution is different and you'd still like to be able to use this, just let me know in a comment and I'll see what I can do!
By downloading these wallpapers, you agree not to repost them to any other website or claim them as you're own work.
1680×1050
Click here for the green version
Click here for the pink version
Click here for the blue version
Hope you like 'em!
Category: Downloads | 162 Comments »